Renovation & Expansion Project
13 November 2018
In 1973, the reconstruction of the former Franciscan monastery building in Kéttemplom köz was started in order to give home to the Kodály Institute in 1975.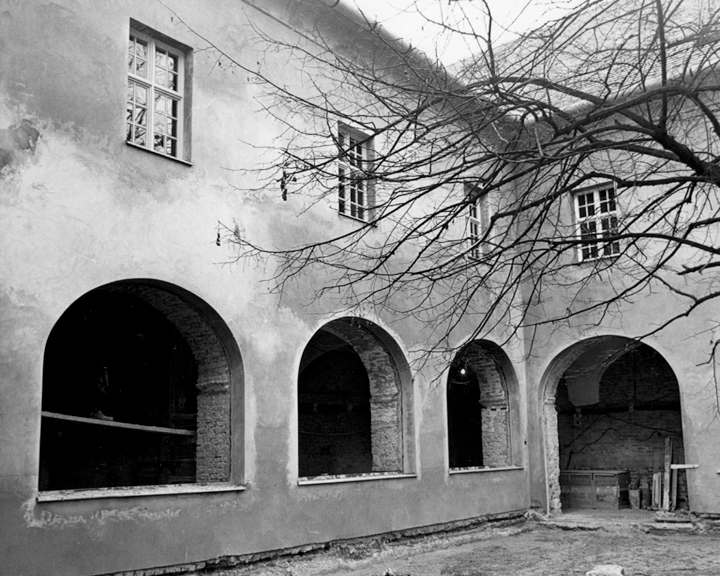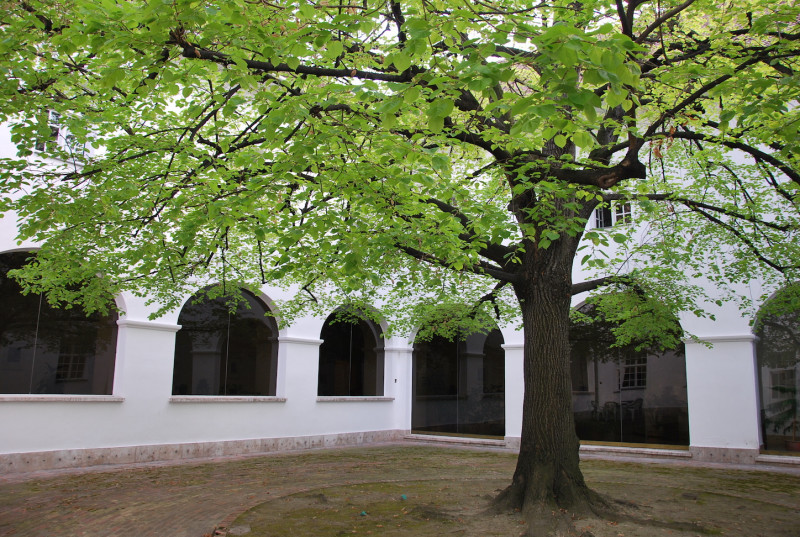 Today, 45 years later, the Institute opened its 43rd academic year with more than 60 students in its temporary home, a nearby building of the Old Calvinist College in Kálvin tér 1, so that the renovation of its old home could start.

The modernization and expansion of the Kodály Institute of the Liszt Academy is made possible by the Hungarian government's Modern Cities Programme with more than HUF 4 billion from Hungarian and European sources.
The investment involves three properties in Kecskemét: the old monastery building of the Institute, the expansion of the building that is now used jointly by the Kodály Institute and the Kada Elek Secondary School, and the adjacent Kada Elek Secondary School building.
At the first stage of the investment, plans include the modernisation of the monastery building and the expansion and development of the educational and research facilities. After the construction of a new building in the place of the secondary school, the complete renovation of the wing and the 'Kodály Garden' surrounded by the buildings will be realised, together with a concert hall suitable for 250-300 people. There will be a new dormitory to accommodate 100 students, as well as storage facilities for the Institute's Library and Archives.
USEFUL INFORMATION:
Address of the new location of the Institute: 6000 Kecskemét, Kálvin tér 1. (in the same building as the Ráday Museum of the Calvinist Church). The Library and Archives in the monastery building are closed.
During the renovation project the small Kodály Lifework exhibition at the old monastery building (in Kéttemplom köz) cannot be visited. Thank you for your understanding.
Please email your enquiries to office[at]kodaly.hu about guided tours with video or for music professionals in the new location of the Institute (Kálvin tér 1.), or phone +36 76 481 518.


LIBRARY opening hours in Kálvin tér 1.:
Monday-Thursday: 9-12 am, 2-6 pm
Friday: 9-12 am
ARCHIVES opening hours in Kálvin tér 1.:
- by appointment
- closed on Wednesdays
CONTACT DETAILS:
Postal address of the Institute is unchanged: H-6001 Kecskemét, P.O.Box 188.
E-mail addresses and the website address are unchanged: http://kodaly.hu, office[at]kodaly[dot]hu
Phone numbers:
Secretariat, Director: +36 76 481 518
Fax: +36 76 320 160
Library and Archives: +36 76 481 495
More news about the renovation and expansion project will be available here from time to time.
History: