Library and Archives
During the renovation, the LIBRARY and ARCHIVES operates in the Old Calvinist College (Kálvin tér 1.).
Phone: +36 76 481 495
LIBRARY opening hours:
Monday-Thursday: 9-12 am, 2-6 pm
Friday: 9-12 am
ARCHIVES opening hours:
- after making an appointment
- closed on Wednesdays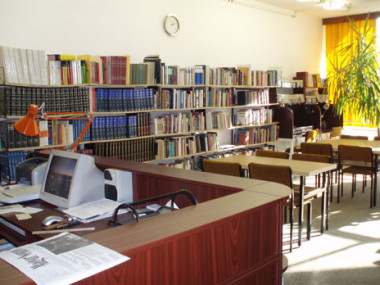 The Library of the Kodály Institute serves research and study needs of the Institute, provides scores covering a wide range of periods and genres, a rich collection of choral music, books in Hungarian and foreign languages, music periodicals in Hungarian and foreign languages and audiovisual documents.
Opening hours

Mon-Thu: 9-12 am, 2-6 pm

Fri: 9-12 am

Contact

Tel: +36 76 481 495

Fax: +36 76 320 160

e-mail: library@kodaly.hu
The music pedagogical Archives is devoted to the collection and study of documents concerning Hungarian music teaching and the work of Zoltán Kodály. It contains books, scores, records and thousands of other documents such as doctoral theses, newspaper articles, interviews, photos and concert programs. It includes a large amount of material (books, curricula and syllabuses) on the practical application of the Kodály concept abroad. This material is increasingly helpful in international music pedagogical research. As special collections the Archives safeguards donations from great musicians and music pedagogues from Hungary and abroad. 
Opening hours

- by appointment

- closed on Wednesdays

Contact

Tel: +36 76 481 495

Fax: +36 76 320 160

e-mail: archivum@kodaly.hu