Kodály HUB - Sing. Learn. Share.
Three leading European Higher Education Institutions of music (the Kodály Institute of the Liszt Academy of Music Budapest - the leader of the consortium, the Royal Conservatoire of Scotland Glasgow and the Royal Conservatory of The Hague - all of whom are known globally) and their local partners from the field of education and choral work (Kós Primary School from Hungary, and the National Youth Choirs of Scotland and Holland, resp.) have come together to collaborate with the following aims:
to raise awareness among professional musicians as well as the general public as to the need for quality music education in all schools;
to provide guidance for music educators towards a creative music pedagogy inspired by the work of Zoltán Kodály and his Hungarian music pedagogical legacy.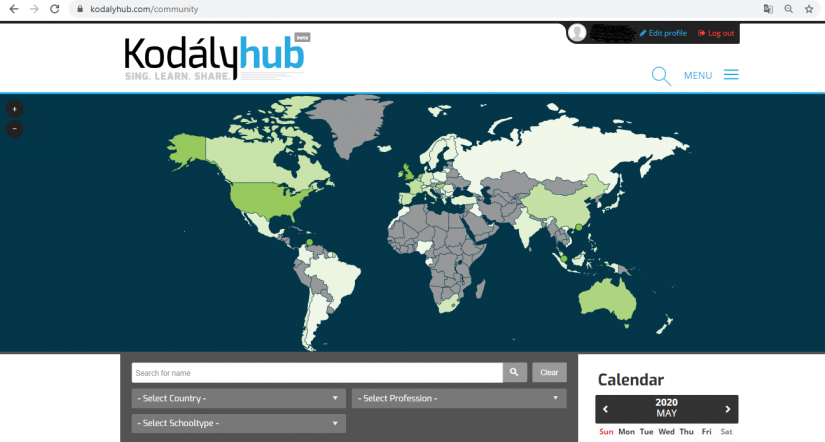 The project "Kodály HUB: Sing. Learn. Share." set three key objectives, all of which have been fully achieved and completed between 2016-2019:
to create a new curriculum to be used in the teacher training programmes of Higher Education Institutions. Though the newly formed curriculums are country specific, the core ideas are easily adaptable to other countries as well.
to renew the music repertoire for classroom use and to compile new methodology materials, focusing on how to teach music in a joyful, meaningful and relevant way. All new materials have already been published on the Kodály HUB.
to open an on-line knowledge centre (Kodály HUB) for public viewing where a Songbook, a Community, a Calendar, (later a Forum) and further useful resources are available to assist teachers in their everyday work. We hope teachers will also feel encouraged to share their own music, ideas and experiences globally.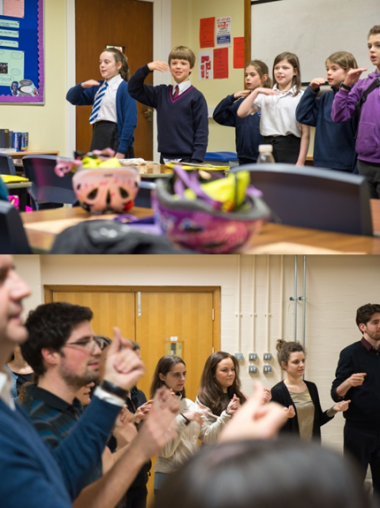 By providing hands-on freely accessible resources to practitioners and by modernising teacher training programmes, it is hoped that a new generation of teachers with improved musical and teaching skills will emerge. Subsequently, all children will experience joyful participation in music making, which will further enhance the transfer effect and consequently have a strong positive impact on our society worldwide.
The project (ref. No.: 2016-1-HU01-KA203-023027) was funded by the Erasmus+ Strategic Partnership Programme between 2016-2019, the maintenance of the Kodály HUB has been supported by the National Cultural Fund of Hungary and the "Singing Everyday" programme of the Ministry of Human Capacities of Hungary in 2019.