"Kodály revisited in the 21st century" - Model School Programme
Back in 2014, the driving principle behind this initiative was to create an environment where the latest findings and the newest developments in music pedagogy could be tested and applied, while also focusing on to maintain and safeguard Kodály's educational concept. 
The Kodály Institute and the Liszt Academy is continuously searching schools to become partners and thus model schools in excelling this principle and combine the values of a 20th-century philosophy with the challenges and answers of the 21st century schools.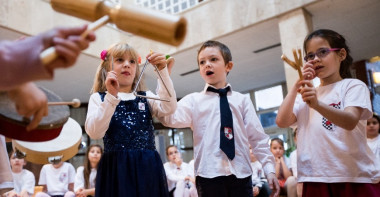 Photos: Zoltán Tuba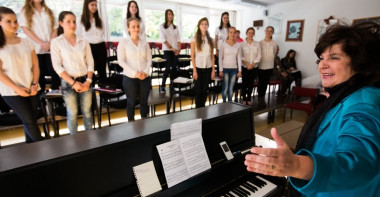 The program started in 2014 when a collaboration began with a complex of schools in a neighbourhood of Budapest called Városmajor, where the local kindergarten, a primary school and a grammar school were appointed as the first Model Schools. The initiatives and the results of the  Active Music Learning research programme and the Kodály HUB - Sing. Learn. Share. collaborative project - in terms of new curriculum elements, methodology materials, singing games, renewed musical repertory - were applied and tested by the teachers of these schools who in other capacities were deeply involved in the above mentioned projects as well. It was also of high importance to have a line of the various education levels, since most of the kids entering the kindergarten, later is enrolled in the primary school of the complex, making further distinctions possible.
The agreement for the appointment of the second Model School, the Calvinist Elementary School in Kecskemét was signed two years later, in 2016. The scope of the agreement was identical to that of the Városmajor schools, however, taking into consideration the fact that the Calvinist Elementary School conducts some parts of the study programmes in English, the door opened for the students of the Kodály Institute to complete the lesson observations, reflective studies and the methodology subjects in this excellent primary school.
In the meantime, the Kodály HUB project was finished, both Model Schools contributed largely to the excellent outcomes of the project, while the Active Music Learning project will be completed by the end of 2020.
The Kodály Institute is open for new agreements with schools from all across the globe who prove their excellency in modern, creative music teaching while remaining in full conformity to the principles of Zoltán Kodály. Please, send your application to office [at] kodaly [dot] hu.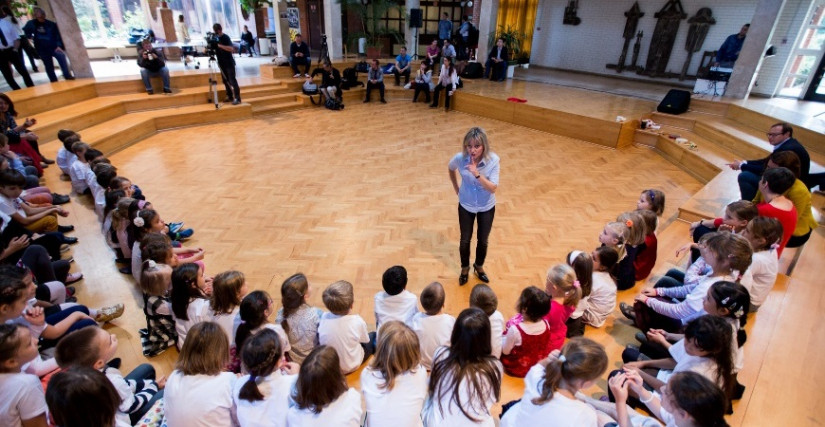 Photo: Zoltán Tuba