Director's Greeting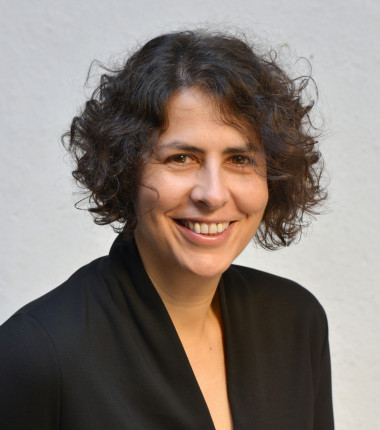 Photo: Lenke Szilágyi
It is an honour and a pleasure that from September 2023, I am leading the Kodály Institute, the renowned international music pedagogy workshop of the Liszt Academy. My thanks to the distinguished former directors, Prof. Péter Erdei, and Prof. László Norbert Nemes and to all my colleagues, past and present, for developing one of the cultural trademarks of Hungary, a highly recognised, professional institute, which is unique in the international music world. The reputation of the Kodály Institute – based on Zoltán Kodály's philosophy and legacy – has been realised by common work of our community, in cooperation with the international Kodály network, the alliance of many accomplished musicians and music educators all over the world. We should be very proud of this.
The mandate is for a particularly important period, since in 2024 we hope to move back to our beautifully renovated and modernised former building – a medieval monastery – in the centre of Kecskemét, where the Institute has been located since 1975, and where we will jointly celebrate the fourfold anniversary in 2025: the 150th anniversary of the founding of the Liszt Academy, the 50th anniversary of the opening of the Kodály Institute and the 50th anniversary of the founding of the International Kodály Society, and 30th anniversary of the Foundation for the Kecskemét Kodály Institute. At this anniversary time, when Zoltán Kodály's heritage and our work get more attention than ever, we are going to open our door not only to the members of the diverse Kodály community of the music world, but also to the widest possible public.
I have been teaching at the Liszt Academy for more than 20 years, and for the last 10 of those years I have also worked in the pedagogical workshop of the Kodály Institute. Our students come to the Institute with different knowledge and financial backgrounds, from different linguistic, cultural, social, political, and religious backgrounds, and during their one to five years in Hungary they meet the values of this part of the world, Hungarian culture and Europe, through us, their teachers. This is a great responsibility, because through a special filter, through the language of music and music education, we convey both national and European values, we hold up a mirror to the world about ourselves, about our country and our traditions.
At the Kodály Institute, the encounter of cultures and traditions is a daily practice, where the teaching method is based on tradition, on the new musical innovations of our time, on dialogue, diversity and openness. This is perhaps the most important principle of the musical heritage of Ferenc Liszt and Zoltán Kodály: to be open, to be curious, to focus on the proportions of what and how, to empathise and to be honest. This is what I have learned as a performing artist from the generation of my former teachers who were truly Kodály students, and what I should try to pass on as director and as an educator to the students and the staff of the Kodály Institute, to the international community of Kodály traditions, and to my Hungarian colleagues who stand for music teaching in public and higher education.

Dr. habil. Judit RAJK DLA