Review published on ZeneZen, Creative Piano Pedagogy
19 August 2022
A review has been published in Canada in the latest volume of the International Education Studies Journal on the Creative Piano Pedagogy developed by two eminent Hungarian Kodály specialists under the name ZeneZen.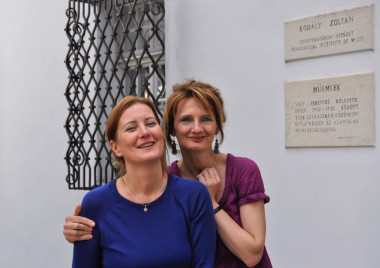 The creators Anikó Novák (concert pianist and Kodály Institute faculty) and Katalin Körtvési (choir conductor and Kodály Institute faculty of ear-training and solfége) describe ZeneZen is a new approach in the teaching of piano performance that aims at increasing the technical and musical skills through the integration of a comprehensive and in-depth training of general musicianship according to the Kodály concept and through the possibilities of self-expression, communal creativity, and a refined sense of communication based on empathy manifested in the Kokas pedagogy. As the review, complied by Prof. Tuğba Çağlak Eker summarizes: in this approach, music and also silence are considered holistically, auditory, visual, bodily, and internal sensations are blended, and students learn to explore and communicate their imaginations and inner worlds through the piano.
The author investigates The ZeneZen Creative Piano Pedagogy in detail using descriptive research methods and techniques. For the research, both professors were interviewed.
Please find the abstract here or look for the full article in the International Education Studies Journal, Vol. 15, No. 4; 2022; ISSN 1913-9020 E-ISSN 1913-9039. 
Published by Canadian Center of Science and Education
doi:10.5539/ies.v15n4p9