Presto Dublin City University (Ireland)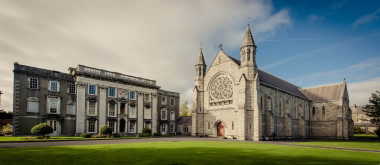 Dublin City University, Ireland, was founded in 1981 and comprises over 16,000 students, including over 2600 postgraduate students, of whom ca. 800 are research students. Following the incorporation in 2016 of leading colleges of education (St Patrick's College, Drumcondra; Mater Dei Institute of Education; Church of Ireland College of Education) into the University, the number of DCU staff members increased from 400 to over 650.
The Faculty of Humanities and Social Sciences was transformed by the incorporation of the colleges of education into DCU. This process created a large and distinct Faculty, blending long-established subjects such as English Literature, History, Geography, Law, Music, Philosophy, Politics, and Theology with newer disciplines such as Communications and International Relations. The interaction of these diverse disciplines has led to creative collaborations, artistic outputs, and public engagement initiatives, and the faculty hosts a wide range of cultural events throughout the academic year. FHSS is now DCU's largest faculty, with over 3600 students, 26 taught and 7 research postgraduate programmes, and 14 designated research centres.
Based at DCU's historic All Hallows Campus in Drumcondra, Dublin, the School of Theology, Philosophy, and Music is a dynamic and creative learning and research environment with a strong commitment to social and cultural engagement, world-class research, and flexible teaching that promotes critical thinking. At undergraduate level, Music contributes to the Bachelor of Arts Joint Honours Programme, the Bachelor of Religious Education and Music programme (a cross-faculty initial teacher education programme for second-level teaching), and the BA in Jazz & Contemporary Music Performance, while at postgraduate level, DCU's MA in Choral Studies is the first of its kind in Ireland, offering students an unrivalled opportunity to engage with the interpretation of choral repertoire from historical and contemporary contexts, and to create and perform new music under expert guidance.