Sergio de la Ossa
27. July 2018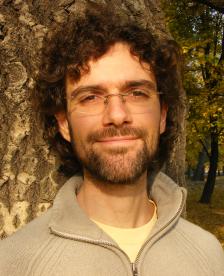 He grew up in Galicia, Spain, and studied Teacher Training in Music (1996-1999) in Santiago de Compostela, and classical guitar in A Coruña. He studied at the Kodály Institute in Kecskemét (2001-2004), where he obtained the MA diploma in 2010. He teaches the subject of Folk Music in the Kodály Institute since 2011.
He has taught Solfege, Guitar, Harmony and Folk Music in music schools to children and adults, and has given courses and lectures on Galician folk games and songs and the use of folk music in regular teaching. 
Besides performing mainly as a guitarist in recitals and concerts of various styles, he has accompanied Waldorf–Eurhythmics lessons in Galicia. He writes folk song arrangements and composes mainly for the guitar. 
Since 2007 he is in charge of the folk music archives of the Museo do Pobo Galego (Galician Ethnographical Museum), in S. de Compostela, and is responsible for its structure and for the selection, transcription and analysis of the material published in its online database (APOI–www.apoi-mpg.org). He learned about transcription and organization of folk music archives from ethnomusicologists Mária Domokos and Olga Szalay (Institute for Musicology of the Hungarian Academy of Sciences, Budapest). 
He is one of the four authors of a didactic book-CD-DVD on Galician folk dance (Así fan os bailadores… Baiona: Dos Acordes, 2009) and has written several articles on music pedagogy and Galician folk music and dance.