Dr Zoltán Pad
27. July 2018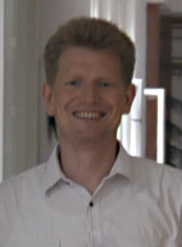 Education
1994-1998: Conservatory of Music, Szombathely – majoring in clarinet, Solfege and Music Theory. 
1998-2003: Liszt Academy of Music, Budapest - Department of Choral Conducting and Music Education - degree with honours. 
Among others his professors were: Péter Erdei (Conducting), Katalin Komlós (Music Theory), Miklós Szabó (Solfege). He participated in courses of: Simon Carrington, Pierre Cao, Paul Crabb, János Czifra, Erik Eriksson, Max Frey, Josep Vila and Roy Wales. 
2003-2004: awarded DAAD-Scholarship at the Academy of Music, Munich - studies conducting with Prof. Michael Gläser and Prof. Max Frey. 
2011: completed his doctoral degree (DLA) in choral conducting at the Liszt Academy of Music, Budapest.
Musical activity
2001: founded the Buxtehude Chamber Ensemble
2004: conducted J. S. Bach's Ascension-Oratorio in Munich
2007: won the Audience Prize and a Special Prize at the 4th International Competition for Young Conductors, Budapest. He conducted the Mixed Choir of the Liszt Academy and the Mixed Choir of the Hungarian Radio in the final round
2008 February - July: worked as a guest professor at the Central Conservatory of Music, Beijing (China). He taught conducting, vocal chamber music and 20th century music, and directed the mixed choir and a female choir of the university. 
2008: had a concert series with the Mixed Choir of the Hungarian Radio
2009 to present: chief conductor of the Debrecen Kodály Choir, which is the only professional mixed choir outside Budapest. He gave many concerts with the choir in Hungary and abroad, including several first performances. With the Kodály Choir he recorded a Liszt-CD.
Teaching
2005: gave a course in the Kodály Institute. Subject: Mikrokosmos in the Makrokosmos (on the basis of the Mikrokozmosz I-VI (sequential piano study books), 2nd Piano Concert and the Concerto by Béla Bartók).
2005 to present:  teaching at the Kodály Institute, Kecskemét
2006: he teaches conducting at the College of Music, Budapest
Publication
2003: Comparative study on the reception of live and recorded music - Az élőzene és gépzene befogadásának hatásvizsgálata (In: Parlando No. 5-6, 2003)
2011: the Hungaroton publishes a Liszt CD of the Kodály Choir under his lead.