Dr Mihály Ittzés
27. July 2018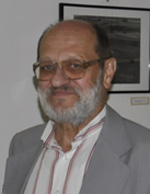 Graduated from the department of music pedagogy and choral conducting at the Liszt Academy of Music Budapest.
1963-1970 – teacher of solfege, theory of music and conductor of the students' orchestra at Győr Secondary Music School (Conservatory).
1970-1973 – teacher and choral conductor at Kecskemét Kodály school.
From 1973 assistant professor then professor and head of library; from 1980 deputy director at the Kodály Institute. Since his retirement (2001) he has been a part-time professor and researcher.
Prof. Ittzés has lectured at conferences and taught at Kodály Seminars both in Hungary and abroad.
The main area of his research is Zoltán Kodály's life and work, but he is dealing with other questions of Hungarian music history as well. Mr. Ittzés has also published writings on Liszt and 20th century composers, among others on Lajos Bárdos. A selection of his studies in Hungarian was published in 2000 (22 Writings on Music). His dissertation, Zoltán Kodály, In Retrospect was published in 2002. He received his PhD degree at the University of Jyväskylä (Finland) in the same year.
Prof. Ittzés has been active in various musical societies, among others both in the International Kodály Society (vice president between 1993 and 2001) and the Hungarian Kodály Society (one of the vice-presidents since 2007). His work and achievements have been recognised by several local and national awards.
In 2011 he was awarded the "Szabolcsi Bence Award".