A new textbook is launched
3 February 2023
The aim of Katalin Kiss' book is to support conservatory students (aged 14-22) and their teachers with a collection of carefully selected materials from which to learn the necessary musical concepts and practical knowledge of music theory, form, and harmony.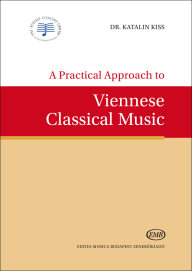 The target era is the Viennese Classical period, which spans just under one hundred years between around 1730 and 1830. The focus is on the greatest representatives of their time: Haydn, Mozart, and Beethoven.
The book, which is to some extent a continuation of Dr. Kiss' 2015 textbook A Practical Approach to Harmony: From the Birth of Polyphony to the Baroque Era, concentrates on the practical aspects of studying music theory, form, and harmony.