Renáta Darázs DLA
Position at the Institute: Assistant Professor
Subjects taught: Voice Training, Vocal Chamber Music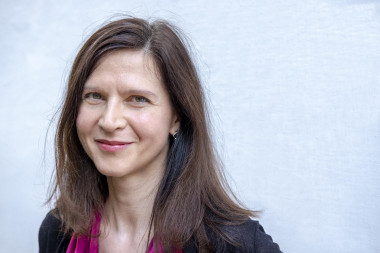 Photo: Gábor Fejér
Renáta Darázs (soprano) started her music studies in early childhood. Her first instrument was the piano and at the age of 16 she began studying singing. At the age of 21 she applied to the Liszt Academy of Music to study singing professionally.
Renáta graduated in 2002 from the Singing Faculty of the Liszt Academy of Music, Budapest, where she also did her postgraduate studies for her DLA degree. She wrote her thesis on Fauré's Mélodies.
As a freshman in 1998, she won 1st prize at the inaugural "József Simándy" International Singing Competition in Szeged.

During her academic years she took part in numerous singing masterclasses led by celebrated vocalists such as Zsuzsa Misura, Júlia Hamari, László Polgár, Anna Reynolds, and by repetiteurs Walter C. Moore, David Lutz, and director Mathias Oldag.
From 2000 to 2002 she took part in some alternative theatrical performances in Budapest and in Nyíregyháza, and from 2002 to 2003 she was contracted by the Petőfi Theatre in Sopron for one season.
As a singer her main fields of activity are oratorios and songs, and she is especially interested in German lied and French mélodie. In recent years she has given solo recitals in Hungary and abroad, and participated in several oratorio performances. Her broad repertoire includes solo and ensemble compositions from the Baroque era to contemporary music.
She joined the Conducting Department of the Liszt Adacemy of Music in 2002 as an assistant lecturer, and was appointed as a senior lecturer in 2012. Since 2010 she has also taught at the Kodály Institute in Kecskemét. Her main subject is vocal technique and performance, and in the last few years she has had the opportunity to teach vocal chamber music as well.