Orsolya Szabó DLA
Position at the Institute: Associate Professor
Subjects taught: Piano, SZO-System - Music is Your Body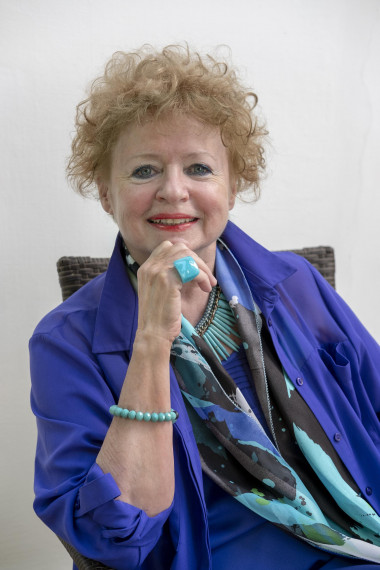 Photo: Gábor Fejér
Education:
1972 – Diploma in piano at the Liszt Academy of Music, Budapest
During her piano studies (from early childhood) she consistently had outstanding teachers such as Erna Czövek, Erzsébet Tusa, Pál Kadosa, Ferenc Rados and György Kurtág
1982 – Diploma in Music Aesthetics and Philosophy in Budapest  
2010 – Completed her doctoral studies (DLA) at the Liszt Academy of Music. Her dissertation of "Music is Your Body" covers her own method (details below).

Teaching experience:
2010 – present: the Liszt Academy of Music, Budapest – teaching SZO-System - Music is Your Body
1990 – 2000: Co-founder of the International Creative Music Pedagogy Institute in Tatabánya (Hungary) together with János Gonda, Klára Kokas et al., which offered summer courses on the latest creative music pedagogy principles.
1983 – present: the Kodály Institute of the Liszt Academy of Music, Kecskemét– teaching piano, chamber music, SZO-System - Music is Your Body
This is what Eva G. Floyd, Associate Professor of Music Education said about Orsolya Szabó's piano lessons:

This is what former Kodály Institute student Kimberly Steele (Australia) wrote about her: Behind every musician are the pedagogues that have helped us to find our own way. In my twenty-seven years as a pianist three of my teachers have been petite figures with intensely curly hair that had so much fire in their eyes that they burned straight through to my heart. Anyone who meets Dr. Orsolya Szabó can recognise her incredible teaching spark. For me, she has also been a spiritual guide to the great composers, nurturing supporter and true artist in her own right. I feel I have learnt more about from her penetrating insights in nine months than in the past nine years in the profession. I thank her so much for everything she has done for me in our precious time together. Her inspiration means more than words can say.

1983 – 1986: Béla Bartók Secondary School of Music, Budapest
1978 – 1982: Teachers' Training College, Szeged
1972 – 1978: István Tömörkény Secondary School of Music, Szeged

SZO-System - Music is Your Body
The SZO-System - Music is Your Body was developed by Dr. Orsolya Szabó based on her experience and knowledge gained through decades of music teaching, performing and from rhythmic gymnastics. What she has developed is both a music pedagogical method and a "relative movement system", where the movement of a musician is assisting the performance in a way to best express the meaning of the performed music in a delightful way. She has been teaching the method which has crystallised through many years since 1990.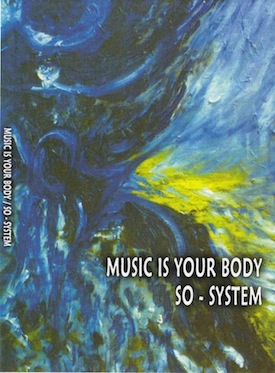 Masterclasses:
She has held mastercourses in piano and about the SZO-System in several summer courses in Hungary and England, Norway, Italy, Greece, Singapore, China, Slovenia, Poland, Romania, South-Korea, Germany, France, Spain, Ukraine, Sweden, Finland, Belgium, Austria, etc.
She has been invited to be a jury member at various national and international piano competitions in Belgium, Greece, South-Korea, England, USA, Italy, Czech Republic, etc.

Artistic activities: 
- As a concert pianist, she has given recitals in Italy, Austria, Finland, Norway, Sweden, France, Germany, Greece, Spain, Switzerland, Great Britain, Belgium, Singapore, China, South Korea and Canada. On the occasions of royal visits, (i.e. the King and Queen of Belgium and the Queen of Spain) she was the artist personally invited to perform a gala concert for them.
- Leading Hungarian and foreign contemporary composers have dedicated piano and chamber music pieces to her, such as Sándor Szokolay, Lajos Huszár, Eran El-Bar, Balázs Szunyogh, Jenő Takács, Alberto Rocque-Santana and Claire McCue. Her name has been associated with numerous first performances of works of Hungarian composers, including György Kurtág and Sándor Szokolay.
- Lord Yehudi Menuhin, in appreciation of the Kodály concept and her creative music pedagogy method, personally invited her to participate in his
"MUS-E" Project
 to teach internationally.

Other artistic activities:
- Eight time national champion in rhythmic gymnastics
- Her remarkable activity in the Fine Arts has been manifested by mainly music inspired works of  paintings, graphics, and statues, which have been displayed at individual exhibitions several times in Budapest and other cities in Hungary, as well as in Stuttgart (Hungarian Cultural Institute), London (Hungarian Cultural Institute) and Paris (UNESCO Palace).
- Four volumes of her poetry were published in 1989, 1991, 1993 and 1996.

Awards:
- Artisjus Prize for her achievements in performing Hungarian contemporary piano pieces in 1972
- Decoration "For the Hungarian Culture" in 1987
- Decoration "For the Higher Education of Kecskemét" in 1995
- Lifetime Achievement by the Los Angeles Liszt International Piano Competition and Collegium Corvinum in LA in 2017 

Membership:
She represented Hungary as a board member of the International Jeunesses Musicales Federation between 1990 - 2000.