Lajos Rozmán
Position at the Institute: Lecturer
Subjects taught: Chamber Music, Contemporary Music Practice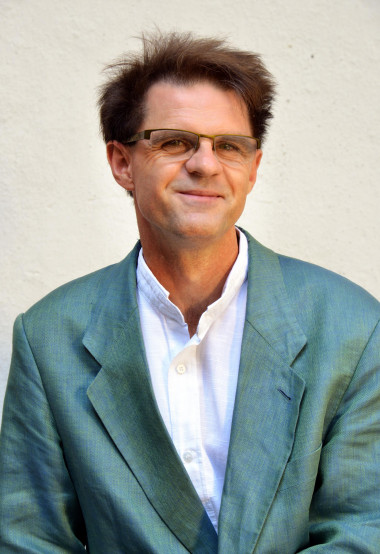 Education: 
1994: Graduated from the Liszt Academy of Music, Budapest (Clarinet)
1992 – 1993: Conservatoire de Musique in Geneva (class of Thomas Friedli)

Masterclasses:
Hans Pfeifer (Pommersfelden, Germany)
Elisabeth Ganther (Lenk, Czech Republic)
Hans Deinzer (Blonay, Czech Republic)
Michael Lethiec (Prades, Spain)

Teaching experience:
2015 – present: Kodály Institute of the Liszt Academy of Music
2002 – 2015: Liszt Academy of Music, Chamber Music Dept.
1995 – 2001: Music School of Józsefváros, Budapest (Clarinet, Recorder and Saxophone)


Masterclasses held:
2019: St.Petersburg, Russia, Conservatory Week Festival
2014: Békéscsaba, Hungary, Clarinet Festival
2008 – 2010: Hegymagas, Rondino Festival
1995 – 1997: Kőszeg, Lajtha László Festival

Ensembles:
2012 – present: Qaartsiluni Ensemble (from 2018 Metrum Ensemble), founder and artistic director
2009 – 2015: Arcus Temporum Festival, Musical director
2000 – 2011: Rondino Ensemble, founder
1997 – 2011: Trio Lignum
1997 – 2011: UMZE Ensemble, Clarinet
1993 – 1999: Forrás Kamarazenei Műhely (Forrás Chamber Music Collaboration), founder
1992 – 1994: Gustav Mahler Jugendorchester, Woodwind Octette, Principal Clarinettist

Awards, scholarships, prizes:
2008 – Honorary citizen of Sárvár
2007 – Liszt Ferenc Prize
2006, 2009, 2012 – Artisjus Awards
2000 – Fischer Annie scholarship
1994 – Markneukirchen (Germany) – Clarinet, Hessenische Rundfunk special prize
1990 – Lenk (Czech Republic), Clarinet, first prize – Prix Balois
1986 – Győr (Hungary), National Woodwind competition, Clarinet, first prize

Artistic activities:
Following his studies, he became a freelance performer, primarily playing solo and chamber pieces. He worked together with well-known composers and fellow instrumentalists including József Sári, György Kurtág, László Sáry, Barnabás Dukay, Ádám Kondor, Francois-Bernard Mache, Pierre Boulez, György Lakatos, Csaba Klenyán, Zoltán Kocsis to name a few. As the result of his collaboration with László Sáry, he started using and teaching Sáry's method, the so called "Creative Music Activities". In 2021 he joined the expert team of the instrumental strand of the Erasmus KA226 collaborative project called PRESTO - Practices and Resources for Equipping Schools to Teach Music Online.
He believes in the unity of music, always searching for connections between different musical styles. He played J. S. Bach's Partitas for Solo Violin on Clarinet.
As a versatile musician, he not only plays solos and teaches, but also conducts ensembles and chamber orchestras. He is the leader of the Metrum Ensemble, who perform regularly in Hungary. In collaboration with Maladype Theater they performed Sáry's chamber opera "Great Sound in the Rush" at various festivals in Europe and in Hungary.