Edina Barabás
Position at the Institute: Lecturer
Subjects taught: Solfége, Music Theory, Methodology, Teaching Practice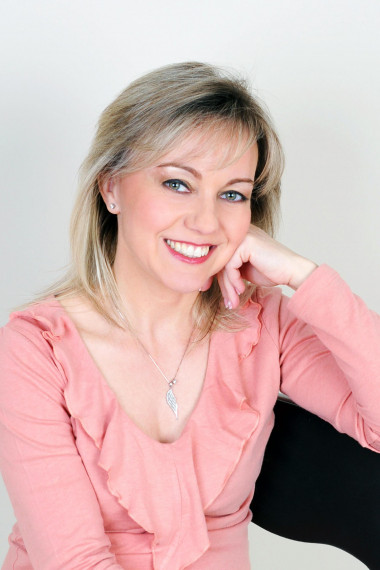 Photo: Ágnes Braun
Edina Barabás is one of the most versatile figures on the Hungarian music education scene, with a significant and broad scope of Kodály-based music education. Her teaching and conducting activities with children's choirs have qualified her for various expert positions as well.
She joined the internationally renowned Hungarian Radio Children's Choir, the then most excellent children's choir in Hungary, at the age of 8 and spent 10 years with the choir (1980-1990), until the end of her music grammar school studies in Budapest.
She received her diploma with distinction as a classroom music and solfége teacher and choir conductor from the Eötvös Loránd University School of Music in 1994.

Teaching experience:
She has had extensive experience in classroom music education since 1994, ranging from pre-school music sessions (2002 – 2010) to lower and upper music primary schools (including her former "home" – the school of the Hungarian Radio Children's Choir) – all are the finest examples of school music education that Kodály and his fellows dreamt about and established in Hungary. No wonder that her classes attract visitors from all over the world in the schools where she is actually based: the Kós Károly Elementary School in Budapest and the Calvinist Elementary School in Kecskemét.
Edina Barabás teaching in lower primary 2nd grade

Both schools are Model Schools of the initiative of the Kodály Institute called "Kodály revisited in the 21st century", a project aiming at safeguarding and excelling the Kodály concept in the 21st century, with Edina belonging to the team of experts since 2014.
She joined the Kodály Institute of the Liszt Academy of Music in 2014, where she teaches Solfége, Methodology, and School Observation (the MA students of the Institute observe her classes and do the practicum in the Calvinist Elementary School in Kecskemét). She regularly teaches solfége in the Summer Seminars of the Institute and has brought her classes for demonstration lessons several times.
Edina Barabás' demonstration class


Edina Barabás' demonstration class

She has given courses in Argentina, Russia and Turkey.

Artistic activity as a choir conductor:
2018 – present: Choir Conductor of the children's choir of the Kós Károly Elementary School
2012 – 2013: Conductor of the National Children's Choir (the initiative of Zoltán Kocsis, the then director of the National Philharmony Orchestra and Choir)
1994 – 2010: Assistant Conductor of Hungarian Radio Children's Choir and the conductor of the "littlest children's choir" (aged 8-10 years)

Scholar activity:
2016 – present: Expert of the "Active Music Learning Research Group" comprised of the pedagogues and researchers of the Kodály Institute of the Liszt Academy and the Brain Imaging Centre of the Hungarian Academy of Sciences

Project experience:
2018 – present: Expert in conducting Continuous Professional Training courses for music teachers within the frame of the initiative of "Singing Everyday in Schools" of the Ministry of Human Capacities
2018 – present: Leader of the team of professionals developing the "Move mi Music"  application for music teachers to teach musical reading and writing in a playful way in the footsteps of Zoltán Kodály and Jenő Ádám
2016 – 2019: Expert in the collaborative project of Kodály HUB – Sing, Learn, Share which resulted in the internationally recognised knowledge centre Kodály HUB 

Awards:
Award of the Hungarian Radio