Csaba Szilvay
Position at the Institute: Lecturer
Subjects taught: Cello, Chamber Music, Colourstrings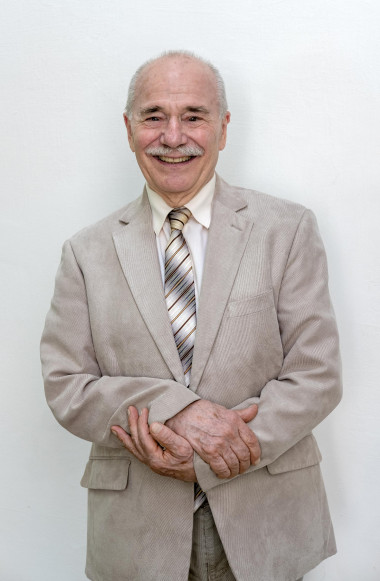 Photo: Gábor Fejér
Csaba Szilvay, born in Hungary, is a worldwide renowned cello pedagogue and - together with his brother Géza - founder and long-term conductor of the Helsinki Strings.
He studied cello at the Béla Bartók Conservatory and the Liszt Ferenc Academy of Music in Budapest under professor Antal Friss. Having received his diploma in Budapest in 1970, he studied at the Sibelius Academy in Helsinki with Professor Erkki Rautio.
Csaba Szilvay taught cello at the Jyväskylä Conservatory in Finland from 1971 to 1976, the East Helsinki Music Institute and the Helsinki Conservatory since 1976, and then the Sibelius Academy since 1978.
Csaba Szilvay and his brother Géza Szilvay have gained international recognition both as string pedagogues and as conductors and educators of children's and youth orchestras. They are authors of the Colourstrings method based on Zoltán Kodály's philosophy, which at present comprises 40 publications, and they have given hundreds of lectures on this teaching method and philosophy all over the world.
In recognition of their work for youth culture, they were awarded the Knight Order of the Finnish Lion in 1981, the Culture Prize of Finland in 1983, the Hungarian State Award for Cultural Activity in 1990, the Culture Prize of Helsinki in 1995, the Pro Musica Award in 1999, the International Kodály Prize in 2007, and the Order of the White Rose of Finland in 2018.
He started teaching cello, chamber music and the Colourstrings method at the Kodály Institute in 2012.