Balázs Székely
Position at the Institute: Lecturer
Subjects taught: Score Reading, Composition, Correpetition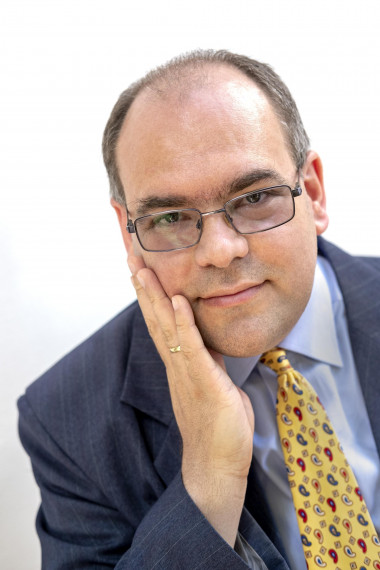 Photo: Gábor Fejér
Balázs Székely is one of the most well-rounded faculty members of the Kodály Institute.
He studied piano, music theory, and composition at the Béla Bartók Secondary School of Music, then attending the Liszt Academy of Music, where he graduated in piano (1994), and music education and choral conducting (1995).
He studied conducting under Leopold Hager and Lied accompaniment under David Lutz at the University of Music and Performing Arts Vienna between 1995 and 2000.
Since 1998 he has been active as a piano accompanist and répétiteur at various levels, such as at the Leó Weiner Secondary School of Music in Budapest and the Liszt Academy of Music between 1999-2005. He joined the Kodály Institute of the Liszt Academy of Music in 2012, where he - besides acting as an accompanist - teaches chamber music, piano and score reading as well.
He works with the most prestigious Hungarian choruses (such as the Hungarian National Choir, National (Honvéd) Male Choir of Hungary, the Choir of the Opera House), with the Berkshire Choral International, as well as with orchestras such as the Hungarian Radio Orchestra and the Hungarian Railway Orchestra, etc. He has frequently been invited to play chamber music in various ensembles.
He was a visiting professor of music theory at the Central Conservatory of Music in Beijing between 2001 and 2006. He does transcriptions for piano 4, 6, 8 hands (for Ungária Piano Quartet, the Görög Sisters and others). He has been a key member of the team who elaborated the Kodály HUB platform and is responsible for approving the uploaded song items, therefore maintaining quality while ensuring conformity to Kodályian principles.