Bookshop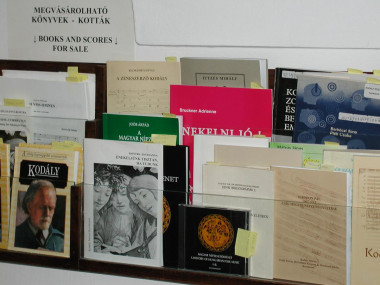 Publications can be ordered from the Institute at archivum [at] kodaly [dot] hu.
Prices include tax, exclude mailing and banking costs.
Prices are effective of 1 November, 2014.
Method of payment: 


By Bank Transfer
The account name and address are as follows:
bank name: HUNGARIAN NATIONAL BANK / Hungarian State Treasury
bank address: 1139 Budapest, Váci út 71., Hungary
name of account holder: Liszt Ferenc Zeneművészeti Egyetem Kodály Intézet, Kecskemét
address of account holder: 1062 Budapest, Liszt Ferenc tér 8.
account number: IBAN HU22 1003 2000 0142 6768 0000 0000
SWIFT code: MANEHUHB
The bank administrative costs must be covered by the sender.
This includes 2500-3000 HUF plus the transfer fee.